Hey everyone, it's been a while since I've featured someone, and I apologize for that.  This past month I had a minor setback, but that's over and now it's time for me to get back on track.  I'm excited to introduce today's Friday feature.  A few months ago I joined a Facebook group called The Thrifting Divas.  It's a wonderful group of ladies who enjoy thrifting and showing off their "goodies".  It's mainly focused around fashion, however quite a few people also showcase their homes decorated with items they get while thrifting.  It was through that group I came across thrifting diva, Knetta Lilly, when she featured her beautiful dining room.  Look at her beautiful space: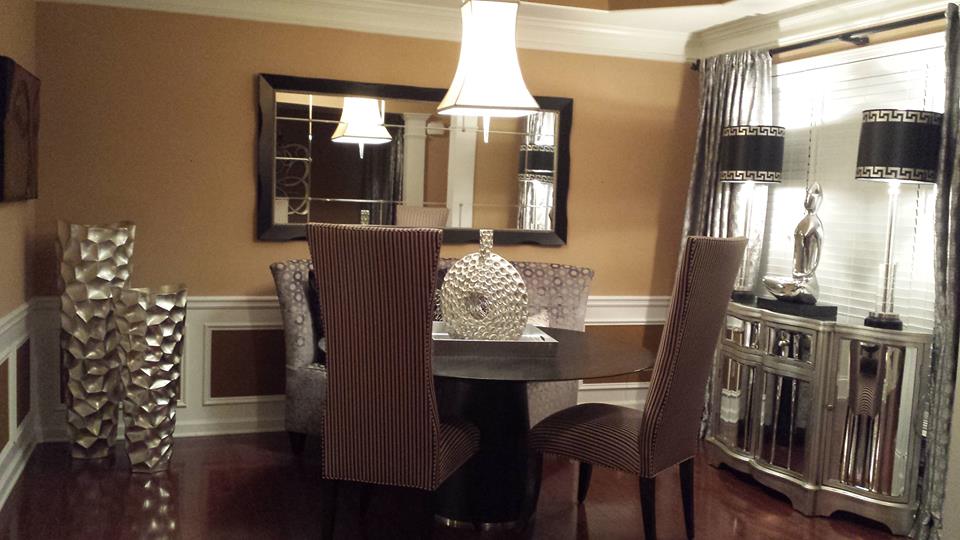 My mouth dropped when I saw it and to learn she used thrifted items sweetened the whole look.  She stated the table, banquette seating, floor vases, mirrored buffet and lamps were all sourced from Craigslist.  She's a great example if you look for items, and be patient- you'll find them without spending a fortune.
Knetta has a passion for home decor, and use thrifted items to decorate her home and clients homes.  She feels you don't have to be super rich to have a beautiful home and caters to all different budgets.   Here are few of her designs: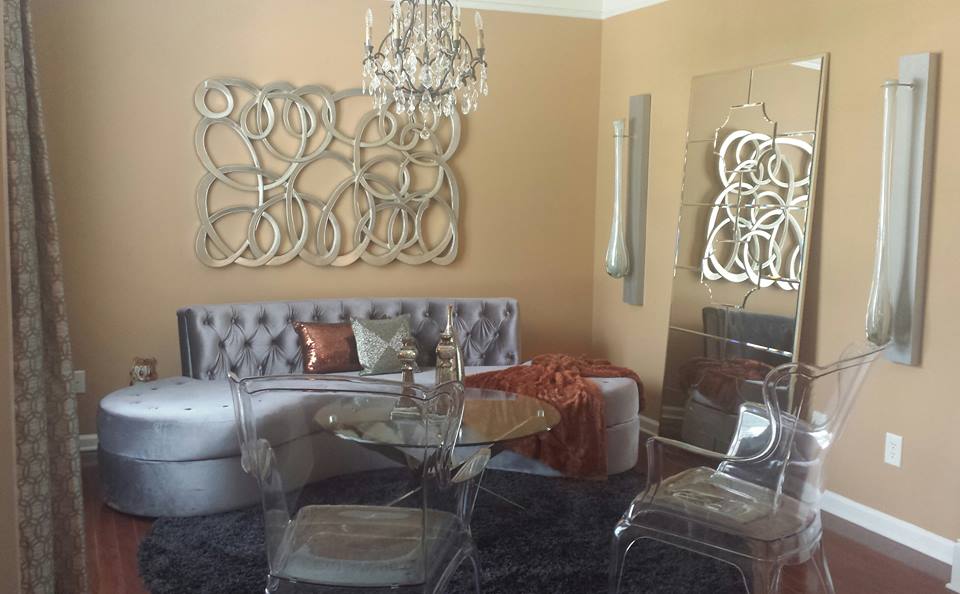 She created this living room, by using sources like Craigslist and OfferUp.  The sofa, glass coffee table, round rug and Wingback acrylic chairs were all sourced from those sites.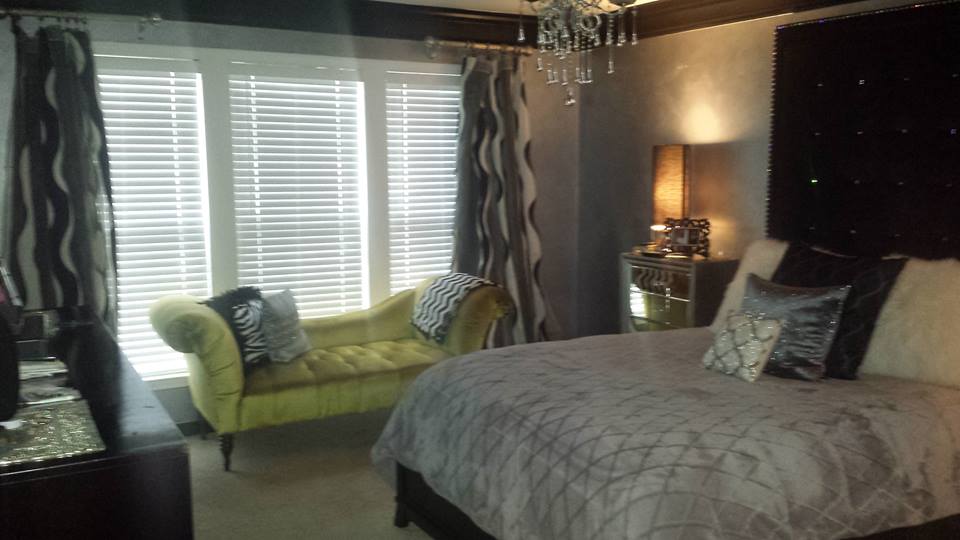 For the bedroom, the thrifted items featured here are the curtain panels and ottoman (which is absolutely stunning).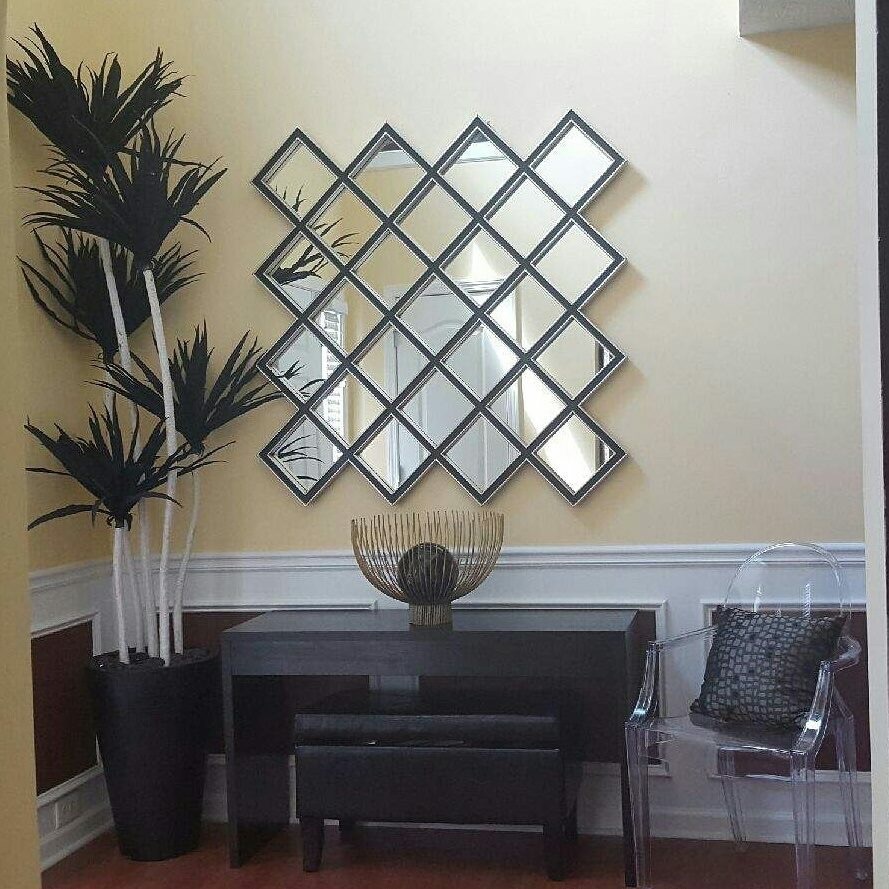 She thrifted the mirror, console table and artificial tree to design this dramatic foyer featured here.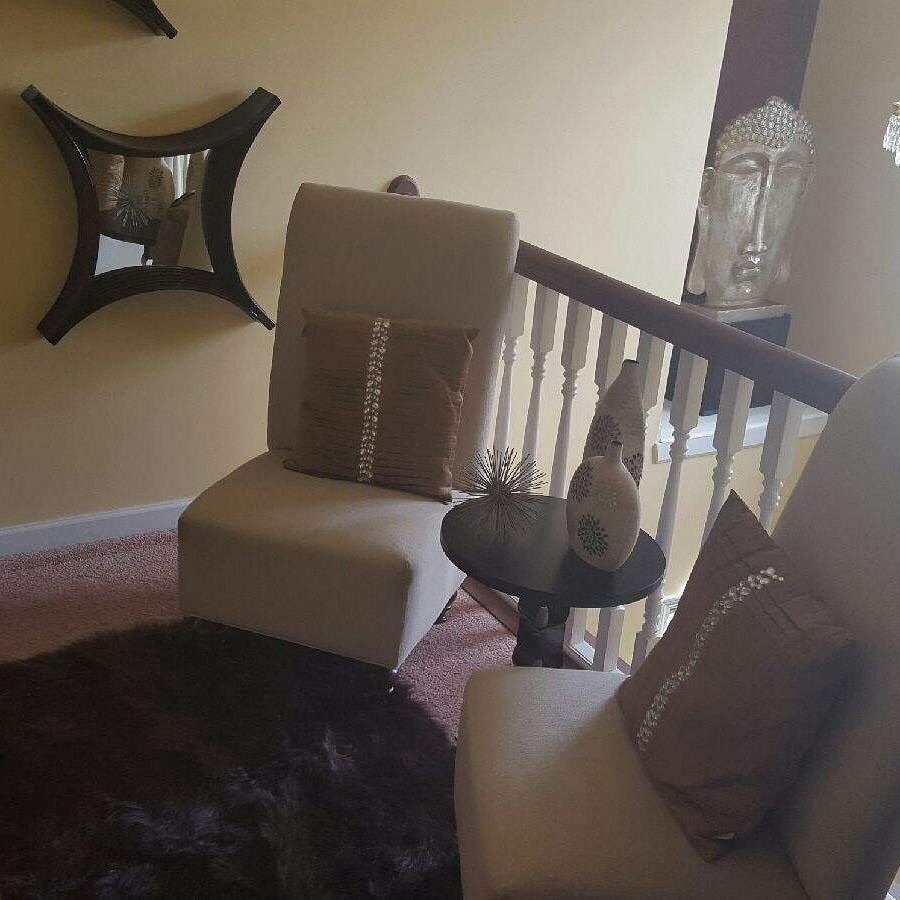 In this cozy quaint sitting area she thrifted the mirrors, table, pillows, chairs and the rug was sale item she snagged for $20.00 (kudos to her!!)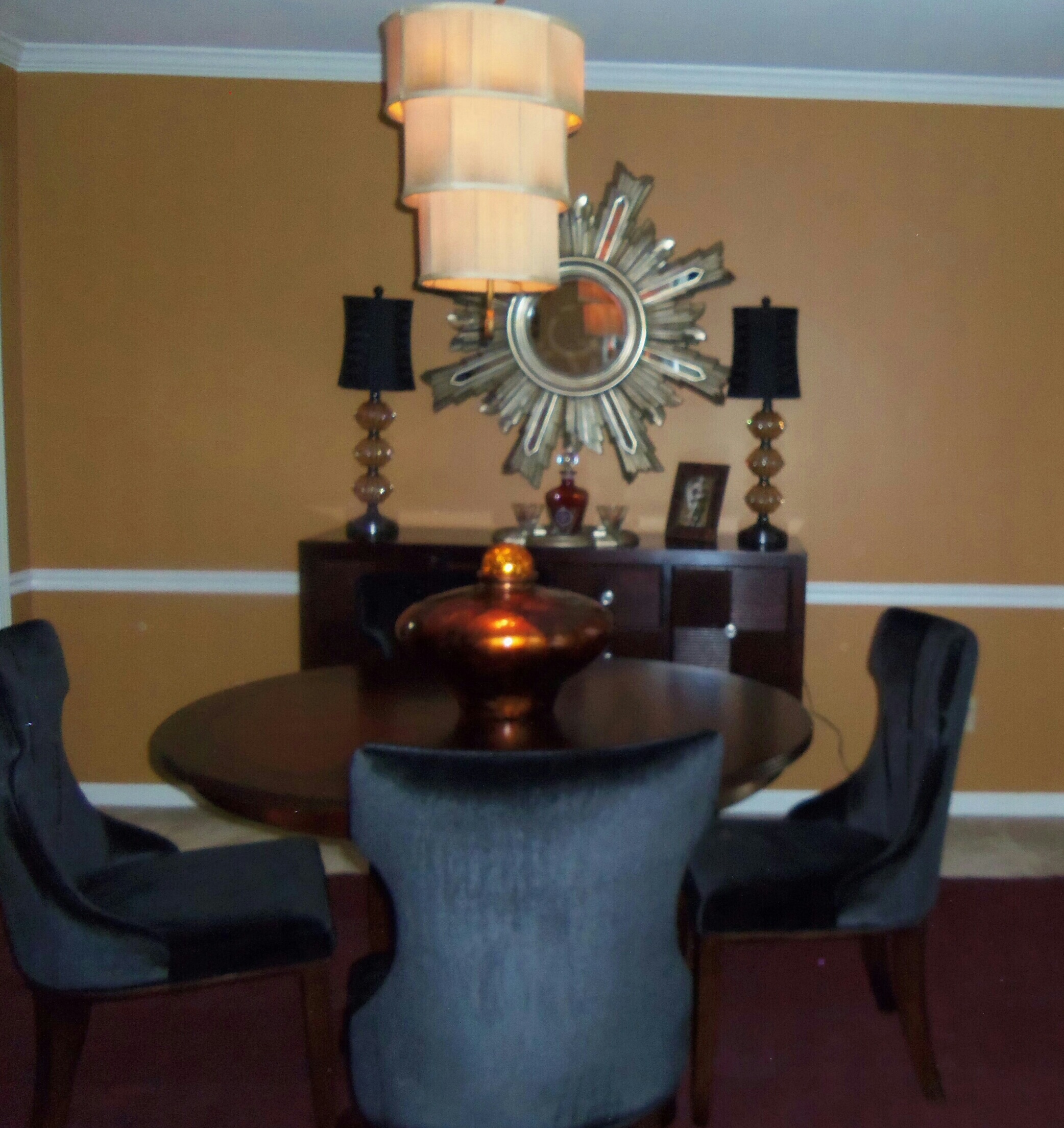 For a client she designed this dining area by hitting Craigslist for the table, buffet, and light fixture (I've got to get active with that site-do any of you use it?)
Last but not least, I have to show you one more fabulous room she created for another client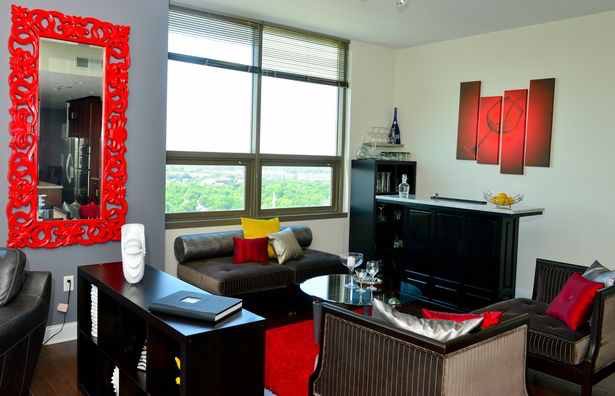 To create this swanky pad, she hit a hotel liquidation store and scooped the pin striped chairs and ottoman.  She scored again on Craigslist with the bar and glass top table.  For the bar she used her special touch by staining it black and added the marble top for a whole new look.  The fancy red mirror was silver and she painted it for a pop of color.  She finished the look with custom pillows she made and this room was finished with one happy client.   So you see why I was so excited about today's feature.  There's a lot of excitement and enthusiasm amongst home decorators in this group and now Knetta has created her own FB Group Cents Savvy Home.   Knetta Lilly, who is the owner and Principal Designer for K Lilly Interiors, LLC., a residential interior decorating firm in Atlanta, Georgia.  Her site was created to showcase low – priced and second-hand home decor furnishings and accessories that she have sourced in and around Atlanta. Most of these furnishings have been sourced from Craigslist, OfferUp, garage sales and/or thrift stores. She, too, believes your home can look high-end without the expensive price tag. The site allows for its members to post home decor furnishings and accessories that they find and/or post rooms that have been designed with thrifted decor.  So, come join and  "Let's Have Fun with Cents Savvy Home Decor!"
I'll look to see you there!  Until next time – happy hunting! Smooches😘